Forest detection in satellite signals through Machine Learning
The careful processing of data obtained from satellite sensors could provide useful information about different natural and artificial phenomena related to the Earth. The forest detection and the study of different areas of the Earth's surface is useful in different problems such as desertification identification, forest health analysis, flood simulation, etc. Some techniques have been proposed that provided vegetation or forestation masks based on satellite data, presenting different problems like the need for human intervention to correct the classification, or lack of flexibility. In this project these problems are addressed by applying Machine Learning algorithms for automated forest detection using satellite data. The proposed approach is validated through experiments using Digital Surface Models, optical and thermal spectral firms, and forest masks obtained from SRTM, Landsat-8 and JAXA projects in several regions of the world.

DNS attacks detection through Deep Learning
The Domain Name Service (DNS) is a central piece of the Internet. This importance, along with its lack of security, have turned it into a common target for different malicious behaviors like the use of Domain Generation Algoriths (DGA) to command and control a set of infected nodes, or Tunneling techniques to avoid restrictions of the system administrator. This project exploits the lexicographic characteristics present in normal domains, DGA and Tunneling through a multi-class Deep Learing model, based on Convolutional Neural Networks (CNN), capable of capturing combinations of characters that are important to discriminate malicious from non-malicious domains. The research is centered not only on the development of the neural network, but also its implementation for the detection of network traffic in real time.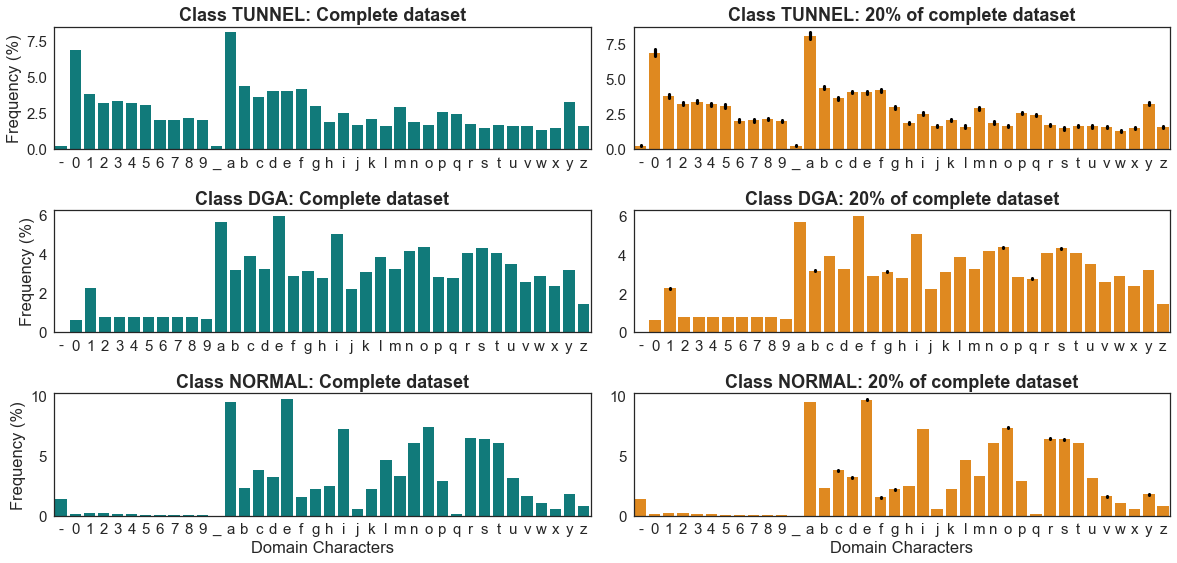 Recommending malicious behavior
The recognition of malicious behavior in network traffic requires a big amount of resources, both human and computational. During the last few years, several approaches have been applied to try to alleviate the tasks of recognition and analysis. These approaches aim at making the task of netork security personnel easier, thus improving their ability to detect these behaviors and trying to increase the automation level of the process of malicious behaviors analysis and recognition. To this end, this project studies recommendation systems and their application to assist in the identification of threats to security in the network. In the labeling stage the goal is to assist in building a behavior model with a set of patterns compiled by experts using visual tools. Additionally, in the learning stage, supervised learning algorithms will be researched, to assist in the process of recommending labels for the traffic under analysis.